Latina cam girls are hot Hot
HOT

!

Latina cam girls are so damn hot. I came to this amazing epiphany the other day when I was cutting up some hot peppers for some venison chili. Yeppers the hot peppers made me think of hot Latina adult cam girls. Call me weird but I like my venison and I like cam girls. If hot peppers remind me of sizzling hot Latina babes with jet black hair, round asses, nice tits, and an insatiable appetite for sex so be it.

Naturally I felt this was a good week to feature some hot Latina cam babes being they were fresh on my mind. I decided to go on a Latina adult cam journey.

First I bounced to MFC via FreeCamsExposed and found Jeldin Latina. Praise your God for this 24 year old Latina beauty. Straight out of Colombia this divorced body of perfection is sowing her oats. I feel bad for the man that lost this sex hungry creation. Click the thumbnails below for a real close up of this mega hot Latina cam girl.

Check her out on MFC (search for JELDIN_LATINA). If you don't have an account get one for free through freecamsexposed.

Next I popped on over to Chaturbate where I found CuteSeniorita. This smoking hot little 19 year old is one hot tamale. She was in a private show at the time so I went and spied on the show. I watched her work her fine round ass and started chaturbating until I nearly spooged. When she was done with that live sex show I took her private myself (and finished the job). What a hot little sweetie. I really love the combination of cute and sexy CuteSeniorita has. You will want to check her out without hesitation guys. Add her to your favorites and enjoy her every time she is live.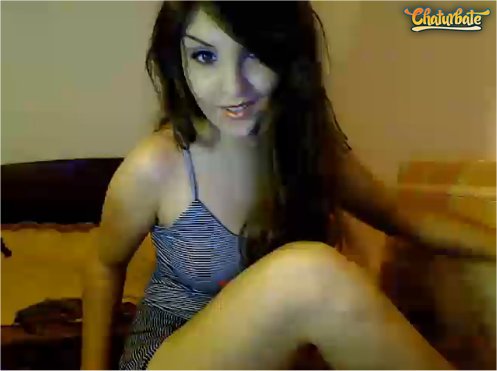 With my member raw and sore I made a final stop at LiveFemales.net and was able to access a fuck ton of Latina cam girls all live at that moment. Here is a direct link to the Latina Category so you can investigate as well. I cammed with Florha (wait until you see her long flowing jet black hair and pouty dick sucking lips) and LUNAVX (who is even crazier then I expected for a Latina cam babe).
It was a great Latina cam journey. I get tired just thinking back about it. I think I am going to have some of that venision chili and do it again tonight. Happy camming adult cammers.