FreeCamsExposed cam girl is still a mystery. But Chaturbate cam girls make the list of favorites.
Last week I posted pictures of a smoking hot MFC adult cam girl playing with two sex toys during a live sex show. I gave some pretty clear clues as to who she was and asked you "adult cam connoisseurs" to take your best guess as to her identity. I receive a pretty good amount of guesses yet not a single one was right. Now this is not a big deal because the number of cam girls on the MFC cam network can be daunting. If you don't watch live sex shows on a regular basis you may not recognize her or have a hard time searching using the clues I provided.
What was funny is not a single guess involved the MFC cam network. As a matter of fact 90% of them mentioned cam babes from Chaturbate. The rest were a mix of celebrity names (yea you guys are funny that is not Jenny McCarthy and you know it) and girls from Imlive or Sexier.
I gave you the actual adult cam network which is one of the largest and you still sent me Chaturbate babes. Now I do know these cam girls work across multiple cam networks but most of the guesses I received do not. Anyway I am not going to tell you who she is yet. I want to see if someone can come up with the answer in the coming week.
What I am going to do is feature some of the Chaturbate cam girls you guys sent in as "guesses" (terrible guesses). After-all it does seem like Chaturbate is the cam network of choice from those of you reading the adult cam blog.
Lets start with evilsteph70817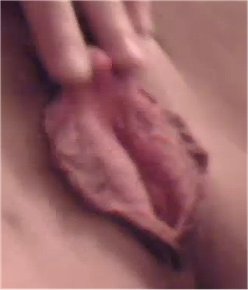 Whoever guessed this cam girl just had her on the brain. She is 31 not 21 and her pussy looks ABSOLUTELY nothing like the pussy I showed you. I did take the time to watch one of her squirting cam shows and I have to say this Louisiana babe is different!
dizzie2121 – Is a 19 year old ebony cam goddess. Thanks for sharing her. She is a lot of fun in her cam shows. Lots of dancing and she certainly knows how to move that thin athletic body.
xokatyxo – 22 year old brunette adult cam girl with some nice ass curves. I haven't had a chance to watch much of free cam shows yet as she always ends up going private. She must be doing something right. I will enjoy her soon!
lovelyanne – Here we have a slender sexy blonde cam girl that is a fuck ton of fun. She has legs that just don't quit. She could wrap them around you three times. (great guess but she is 32 years old)
ramona_69 – 19 year old Portuguese brunette cam girl with a perfect thick ass. I like this babe a lot and want to give her a full review when I get a chance to see her full show.
Finally the closest guess would be for justarnela. Shes blonde and loves to play with multiple sex toys. This Russian cam girl is a multi (and I MEAN MULTI) orgasmic cam babe that goes ape shit crazy with her sex toys in her live sex shows. She even had perky tits like the cam babe I posted. I get a hard on even thinking about her. This is prime chaturbating material. Whoever guessed her had the wrong babe and the wrong cam network but thanks a ton because I now follow justarnela on Chaturbate.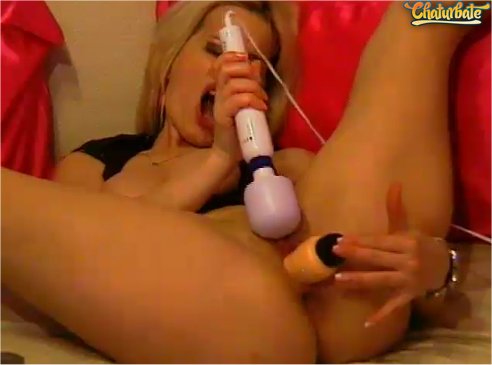 So in summation no one even came close to making the right guess but we did find some kick ass new adult cam babes to watch. Maybe with the next little contest I throw I will provide a prize. How about some free Chaturbate tokens? I will kick that around for a while.