Proper adult cam room etiquette can turn your live sex shows from
This: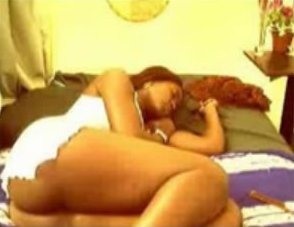 To This: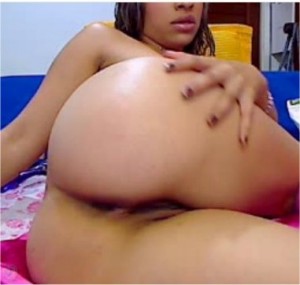 Courtesy of luciASS from MFC by way of FreeCamsExposed
All it takes is proper adult cam room etiquette and some common sense. If I had a cam token for every idiot I have seen in these cam rooms I could watch premium live sex shows for free for the next 50 years.
With the computer serving as a cloak of anonymity some people decide to throw common courtesy aside and act out of character. When you put 100 people in an adult cam room you are bound to have a few idiots. If you are one of those idiots you need to remember the other 99 people are just that. PEOPLE. Treat them as such and everyone will enjoy a great live sex show.
When it comes to the cam chat host it should be a no brainer that you treat them right. How do you honestly expect to get a great live sex show if you are treating the host like shit? You don't walk into a room at a party and scream at the host to ram a sex toy in her pussy do you? Well maybe some of you do but when it comes to adult cam rooms that is a big no no.
Lets move on to some basic adult cam room etiquette:
Read the models profile before firing off a bunch of basic questions in the cam room. Remember most hosts are on frequently and most for long periods of time. They get real tired of answering questions like what is your age, real hair color, height etc. A quick skim of the profile will give you all the basic details you need so you can get to the fun stuff.
Don't start barking out orders the minute you get in the room. Touch your tits, zoom your cam in, take your panties off, do this, do that. Who the hell are you a movie director? Let her do her thing. She doesn't want to be bossed around and she knows what she is doing. Be patient she will get to the "good stuff". Do offer sincere compliments. All women love real from the heart compliments. A cam girl is no different. Remember she is a real person not a video game you control.
If you are looking for something specific you can certainly ask if you have the intention of taking her into a private show. She will be happy to provide you with the details of her private live sex shows if she knows you have the intention of taking her into one. Depending on the network private shows will require tokens or credits that you purchase. Be sure you have what you need on hand before getting into the details with her. If you don't that's cool as well but just sit back and enjoy the free show. Keep the requests and banter to a minimum.
 Simple stuff guys. Remember the cocky PUA bullshit you would try at a bar doesn't work with a majority of these ladies. The adult cams world is a totally different environment. Now take what you learned here and check out some hot live females and watch how hot your live sex shows become.