Chaturbate cam girls come and go most we miss some we don't
I have received a lot of emails lately asking why my links to the chaturbate adult cam girls go to the main page of the Chaturbate site. There is a simple explanation for that. Chaturbate redirects any links to cam hosts that are not online to the main page. This way you get to see cam girls that are giving live sex shows at that very moment. It makes sense. If the cam girl you are looking for is not online you simply find another one that is.
Another thing to remember is that Chaturbate is a social network (you can even broadcast your ugly mug on cam). A majority of these cam girls are regular people like you and I. They do the cam shows for fun and some extra money. Others do treat it more like a business and are on frequently but they are not robots and we cannot expect them to be on all the time.
Lastly some of these cam girls leave the chaturbate network never to return. This could be for many reasons. Perhaps they have a jealous boyfriend that doesn't want them ramming dildos up their asses while you horn dogs watch and cheer them on. This will also explain why a couple of pages on the adult cams blog are now missing the images they once had. If a cam girl leaves the network I will pull the pics down on request. No sense in having them up if they are now longer on the network.
So in summation if you click on a chaturbate cam girl link and you are taken to the main page she is just not on. Find another hottie and start chaturbating. It is always good to taste some different cam girls. I hope that clears things up.
So lets move on to a few cam girls that I found this past week. I of course spend a lot of time on IMlive celebrating the 10 year anniversary. I was fortunate enough to find NastyGames4You doing her thing on live cam like a friggen pro.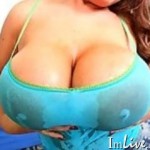 NastyGames4You is as her handle indicates a very nasty cam girl. This 25 year old voluptous hottie has massive tits and a full round ass that looks like it can take a super hard pounding. This kinky DD cup cam babe is off the hook during her live sex shows. She lives by the motto "face down ass up". That is of course unless you want to see those massive titties! Check her out here. And don't miss this weekends wet t-shirt party all weekend at IMLive.
Other cam babes that satisfied my phallus this week.
Chaturbates Kaitlyne is a 22 year old fresh beauty that hails from Russia. Chaturbating with her is a pure pleasure because of her sweet shaved pussy and perky hot tits. She is a real cutie that reminds you of the type of babe you pick up at a club.
CatherineJx From Freecamsexposed (MFC) is a professional platinum blonde babe that knows what adult camming is all about. When this hot 22 year old is not working as a Playboy TV Chat presenter she is throwing high quality live sex shows for both the novice and high end cam watcher. If you are looking for a pro CatherineJx is the way to go.
Anne02 a UK cam girl from Chaturbate had me chaturbating myself raw. She is just 19 years old but knows how to please a man. She resembles a life sized doll. Cute, sexy, and petite. Her accent will drive you wild as you pound away at your meat rod.
I am out for now. Happy chaturbating everyone.