Short dark haired cam girls are a favorite of mine
I love cam girls. I love everything about them or I wouldn't even bother running an adult cam blog. Those that have been following my posts for a while know I watch plenty of live sex shows thrown by many different types of cam girls. While I was on Chaturbate the other day looking for the next babe to have fun with I said to myself "What am I in the mood for today". It was at that point I realized I am looking for something different almost daily while perusing adult cam networks for that perfect cam girl.
What are my different moods/tastes? I narrowed it down to several features in a cam girl that I focus on depending on my mood that particular day. Brunettes and super dark haired babes (short petite ones), blondes (curly haired), hot asses, tits (big or perky), legs (fit and tone), girl next door look, and off the wall stuff that just catches my eye. I have pretty eclectic cam girl taste. Before you ask about pussy I do prefer shaved but I only look at female chat hosts and they all have pussies. I don't hunt for a cam girl with a specific type of pussy. Besides I haven't found a pussy I didn't like yet. If I do you can bet your ass I will be talking about it here.
Today lets check out one of favorite types of cam girls and that is short dark haired beauties. I have had a fondness for dark haired babes for a long time. The hell with that blondes have more fun shit. Nothing beats these little spinners. Lets check out three I really like.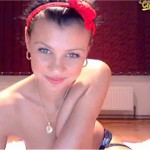 What is not to love about xxxwildcatxxx from Chaturbate. This hot little thing Spanish beauty takes your Chaturbating to the amazing heights. She is the perfect cam girl for guys looking for that slim sexy brunette with an erotic wild side. Just look at those eyes and you can see the mischief in them. Not to mention she looks great for 93 years of age (the age this little smart ass put in her profile). Check her out and throw her a tip while asking her to break out the ice!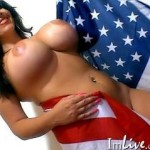 We talked about Sugardoll1 from the IMLive adult cam network back in February. Julia is an experienced big breasted brunette beauty that I constantly visit. She is in my own personal cam girl hall of fame. She says her hair is brown but its that jet black hair that first caught my eye. But honestly look at her body. Does it really matter what color her hair is? Head on over and wish this patriotic babe a happy independence week!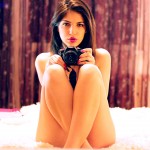 Carramel from the MFC cam network is the pure definition exotic beauty. Creamy white skin and jet black hair. Combine her super hot body with sophistication and this Romanian cam girl is what I would call top notch. Shes the type of cam girl you pull out the special lube for as well as a glass of wine instead of beer (I am a romantic). Get access to her through FreeCamsExposed.
If you have tastes similar to mine these three cam girls will keep you busy for some time. Maybe next week we will check out some cam girls with hot asses. Or perhaps perky tits. Maybe some fit muscular legs. Ahh who the hell knows what I will be in the mood for. Don't worry you can be assured I will find the hottest cam girls the adult cam world has to offer.