Adult cams are social networking
Adult cam shows are a huge part of social networking on the web today. The largest adult cam networks like Chaturbate, Free Cams Exposed (MY Free Cams), and the up and coming Free Cam Stars are large social communities. These cam communities are not much different from your mainstream social networks like Facebook. You create profiles, interact, make friends, chat, share videos etc. One key difference is with adult cam networks you can view and give live sex shows. I prefer that over viewing pictures of someones dinner plate filled with some stupid shit a boring ass friend is eating or 400 different pictures of someones cat in the same stupid pose. I prefer to get my pussy from a live cam girl. Adult cams are where its at. Not Facebook or any of the countless social networking knockoffs.
What brought about this topic you may ask. Well like millions of other Americans this past Thursday I spend the day with family celebrating the Thanksgiving holiday. We had a nice time until after dinner when the women pulled out the sales slicks and started preparing for grey Thursday or black Friday. What a bunch of shit that is. Ruining Thanksgiving family time just to shop. Things are so commercialized now it makes me sick. But that's for a separate rant.
Anyway the men in my family were gathered around the television watching football and discussing current events and work. As with most discussions of this type the conversation quickly shifts to me and my work on "porn sites". I always explain to them I work on adult sites as well as large adult social communities (both dating and live cam). Of course this turned into a debate. How can a woman stripping on cam equate to a social community. After being sure the females were zombified in the sales slicks I pulled Chaturbate up on my laptop (yes I still use one). Of course the 20 "year old ish" males in my group started acting all goofy as I showed them some of the UK cam girls that happened to dominate the live cams page at the time. They were missing the point as I was trying to show them the profiles, friending, how we could go on cam etc. After I let them watch a dozen or so free cam shows they began to settle down a bit and to my surprise quickly learned that these cam networks are indeed social networks. They are simply niche specific. We like to see naked cam girls perform for us and don't care about the stupid shit your granny said to the toll collector.
I then went on to explain that social networking is nothing new. Its funny that all you younger guys think that it all started with Twitter and Facebook. That can't be further from the truth. Social networking evolved from Usenet groups to BBS's (Bulletin Board Systems), to chat rooms from Internet providers like AOL and CompuServe. Many of you were still learning to tie your shoes in the early 90s when I was cyber sexing in AOL and MSN chat rooms. We had profiles, chatted in real time, shared pictures etc. From that point things evolved (along with internet speeds) to what we have today. During that time adult cam networks began to grow exponentially and are now quickly turning into some of the largest social gathering places on the web.
So what is my point? Well the next time someone gives you shit about watching live sex shows just tell them you are being social. There is nothing wrong with spending your time on Chaturbate or Free Cam Stars instead of Facebook.
I will step off my soap box now. Before closing today I did want to share with you a true gift to adult cams. This amazing hot cam girl is one you will want to go and be "social" with right now.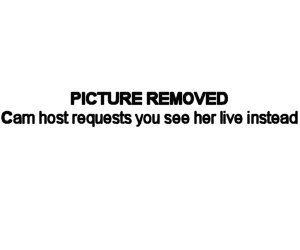 The gorgeous creature pictured above is Roxy aka Beautiful18 from Chaturbate. She is a 19 year old cam girl that knows the adult cam world ropes better then many women that have been around for much longer. She has a gorgeous fresh face, beautiful eyes, long flowing hair, big perky tits, and a tight perfect ass and pussy. Roxy is Chaturbating often and has a large number of pre-recorded videos you can download if you can't catch her live at any given time. Roxy is like a cam girl angel. Her free cam room is under complete control and her interaction with her guests is outstanding. Tipping goals for the hot sexy fun are clearly outlined in her profile. I will be honest though if you really want your cock to sizzle start a private show with her. I guarantee you will be hitting the follow button right after you clean the load of jizz off your keyboard.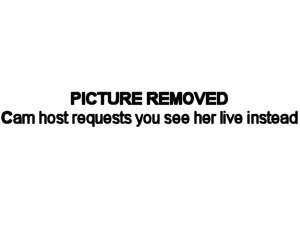 That is all for today adult cammers. Get out on those adult cam networks and be social!