IMLive cam girl QueenSquirt loves her own juices
Adult cam fans that visit this blog know I am always looking for something different in the cam world to post about. Whether it be special promotions or crazy cam girls. Well this time I have found a pretty wild and unique cam girl on the IMLive cam network. This IMLive cam girl is a true squirter! If you are into cam girls that squirt then QueenSquirt from the IMLive adult cam network is for you. I have seen and posted about several squirters on the adult cams blog but I have never seen a squirter like QueenSquirt. She blew my mind. Let me tell you my little story.
It all happened one Friday afternoon in early November. I was surfing the IMLive "Girls Alone" section checking out the cam girls that were participating in the Erotic Egyptian Party that IMLive is throwing this weekend. Suddenly a black and white photo of a super sexy cam girl caught my eye.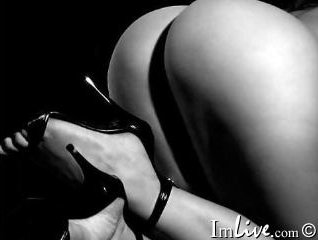 Not only is she sexy but she is a squirter which is something I really enjoy watching on live cam. I said what the hell and checked out her profile. It was then I realized this 27 year old bisexual Mediterranean beauty was not just a cam girl that squirts. She was the Queen of squirting. Literally a squirting machine. Her claim to fame is she will squirt her hot juices into a glass and drink it. I just had to see this.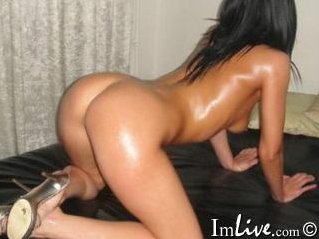 I went into private chat. Told her I didn't want to talk I just wanted her to do her thing. If I wanted foreplay I would have one of my girlfriends over. I am paying for this I wanted to get straight to the action. Being a good cam host she obliged and treated me to the hottest wet live sex show I have probably ever seen. I watched with a smile on my face as her shaved creamy wet pussy was slammed hard by gnarly studded sex toys. HOT.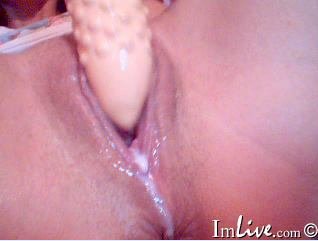 Don't ask her how big that sex toy is because she will just tell you its bigger then what you are holding in your hands. She is not only sexy but a regular smart ass. Anyway she slammed her pussy like a sex starved nympho. Finally she started to cum like a fire hydrant that was broken from its foundation. I felt like I was getting wet just watching. When the private cam show finished she asked me if I wanted to talk on the phone. I guess she gives free phone to anyone that does a 30 or 60 minute session. I politely declined and grabbed her discount code for you guys (show2012) and went to clean up (I really did feel like I just had sex with this woman).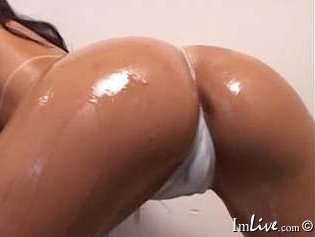 It is important to note that QueenSquirt is a master of the private live sex show. She doesn't waste a single token with small talk and bull shit. She gets freaky right from the get go and it doesn't take her long to start squirting like crazy. Squirt fans you need to see this.
IMLive Cam Girls Online | QueenSquirt's profile |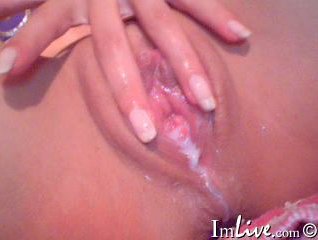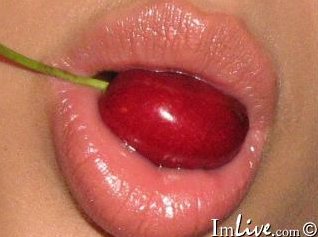 Get your squirt on.