Free adult cams. Where are they? I dont wanna pay. That is the entirety of the email I received this weekend. Something for nothing. Isn't that the "in thing" now. The entitlement generation has been emailing me for years now with these kind of requests. Give me this. Give me that. I want it for free. Hell you want it all for free including your porn and cams.
Don't get me wrong we all want a good deal regardless of our age and needs. I can appreciate a guy that wants his adult cams for free. If you can get it for free why pay for it right? But what about the cam host? Is she supposed to shake her ass on cam inserting various objects into her love holes for free all day? Sadly I don't know a single adult cam girl that wants to do live sex shows for free day in and day out. I mean come on use simple logic what is in it for her? Do you think taking directions from horny men all day asking her to "ram your pussy with that 12 inch black dildo" adds any value to her life? Hell no.
I do have some good news though. Technically free adult cams do exist. Thanks to cutting edge adult cam networks like Chaturbate and FreeCamsExposed you can get your free cam fix without spending a nickle. How good the show will be and exactly how much you will be able to see is entirely up the cam host, the rest of the room, and you. You see these networks are developed using token systems. Guys (and ladies) buy tokens to "tip" the cam host. Every cam babe I have watched on both of those networks have set goals. "X amount of tips gets you Y amount of action". For example "100 tokens and you get to see me finger myself". The beauty of this is the entire room gets to watch. So a lurker like my new friend who sent me that email does get a free cam show. Of course he got it on the back of the other people that were tipping in the room.
So what is my point here? By all means YES get your free live sex shows. Check out the different cam girls. Get a good taste of what each has to offer. But let me suggest when you find the babe you like by all means TIP HER. The tokens are cheap. You can buy them in different size batches for less then you would spend on a stripper or a few beers while out with your buddies. Tips will expand your live sex show experience more then you know (think private shows).
Here is a cam girls that gives insanely great free cam shows but with the proper tippage will flat out blow your mind.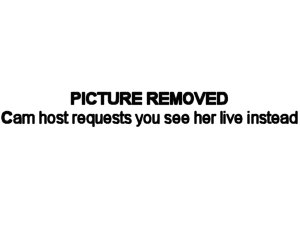 krystylove is a 20 year old Chaturbate babe that gives exceptional live sex shows right in open chat. She fingers her pussy and asshole very hard and is an expert with zoom on her cam. Her fingers are not the only things she loves sliding into her hot wet holes (wait until you see all her toys). She loves the fact that horny guys are stroking themselves while watching her get off (aka chaturbating). Some small tips from a few of her fans kept this live sex show rocking for over an hour before she finally took all us tippers into private group chat and did things that left me so satisfied I could barely get out of my chair.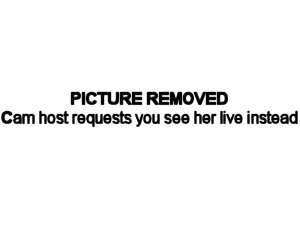 So what is the lesson learned today. Yes free adult cams do exist but with some smart tipping you can get a hell of a lot more then you could ever imagine. Go to krystylove's room here for a perfect example. Enjoy the show.