Chaturbate cam girl ass for the win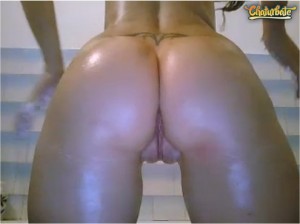 Chaturbate never ceases to amaze me with the quality of adult cam girls I can find on the network. It is a never ending breeding ground of hot cam pussy (and in this case ass). One such babe is the sexy 25 year old tayagold. I managed to find this English and French petite beauty giving a free shower cam show. Yes she was chaturbating in the shower. Don't act to surprised though. Long time visitors remember the cam girl that chaturbated while driving! Unique is the name of the game for these cam babes.
Anyway back to tayagold. She was hot, wet, and steamy. I could hear men across the globe busting a nut as she gave the free cam show. I am sure her ass will give you an instant erection and have you chaturbating your bone raw as well. Unless you rely on the pharmaceutical industry for your hardons that is.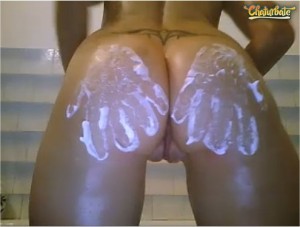 Interestingly enough I stumbled across this Chaturbate gem while trying to find a match for a picture of a perfect cam girl ass sent in by one of you clowns. I had this amazing ass picture but no cam girl handle to go with it. What the hell is wrong with some of you guys? I can't feature your favorite cam girls if you don't include some details. Luckily for me my time wasn't wasted because tayagold saved the day exposing herself in an amazing free cam show.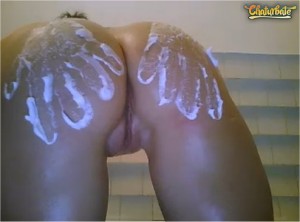 I am sure you are barely reading what I write as you stare at these amazing ass pictures so I won't continue on any further. Do yourself a solid and head over to Chaturbate and reload your account with tokens. Now go to tayagold's cam room and get yourself some serious live sex action. If she isn't online check back she comes on often.
Next we will all thank the adult cam blog visitor that sent the picture that led me on the search for amazing chaturbate cam girl ass. Please contact me with your girls name and we can get her hot ass up here as well. I am out for now. Peace.