It is not surprising that Chaturbate is represented well at the XBIZ cam awards on June 1st. Performers like Brooke Synn, ChronicLove, Dawn Wtillow, Mel Kush and LenaSpanks are nominated for the coveted "Best Cam Model Female – US" award. A plethora of other Chaturbate performers will also be competing to win in the category they specialize in.
Chaturbate has nominees in the Best Cam Model Female – US and Europe categories. Other categories include Male, Fetish, Cosplay, Inked, MILF, BBW, Trans, Best Cam Duo and Best Movie-Cam Star. Chaturbate as a network has also been nominated for the best cam site and best gay cam site.
Here is the full break down.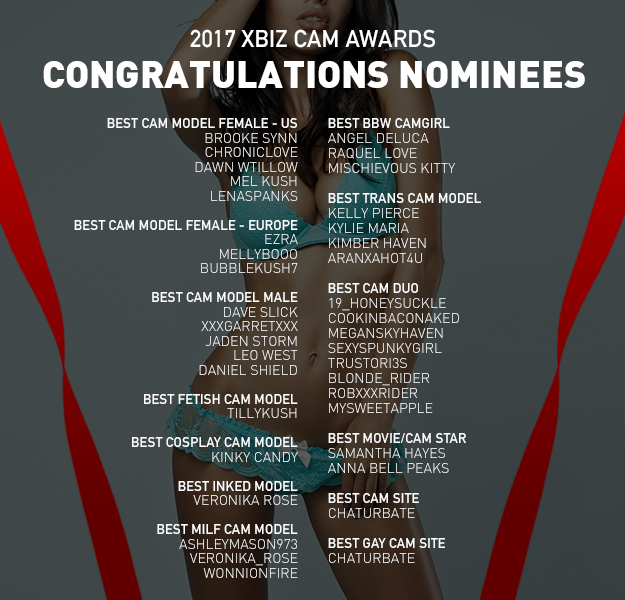 We will let you know who walks away an XBIZ award winner. As far as we at AdultCams.org are concerned they are all winners though.