Adult Cam Babes of the week. This is going to be a new feature at adultcams.org. Every Sunday or Monday I am going to post 2-5 adult cam babes that impressed me the prior week. I do tend to stick to a handful of my favorite cam babes which I will highlight on a regular basis but I also like to surf around the different adult cam networks and find myself some fresh meat. It is like a pussy smorgasbord so I cannot help myself.
The three below I found last week and they will now be part of my regular adult cam surf rotation. Give them a peep and see if they float your boat like they did mine.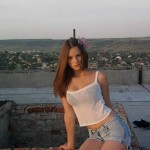 PureCharmX from FreeCamsExposed is a steamy hot adult cam babe with tons of positive charms. I stopped in her chat room on a whim. I originally thought I found another "girl next door" type of cam babe. She proved me wrong quickly. Taking off her clothes and flipping her long hair around you can tell she had a serious wild side. Yes PureCharmX gets naked in free chat and puts on one hell of a live sex show. She is just a tiny little brown haired cutie but watch out she has some serious surprises for you. Search for her on FreeCamsExposed (more information on the freecamsexposed network is here).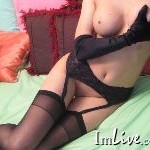 I am not going to lie. I went into xYour_Diamondx's adult cam room on the IMLive network because I friggen dig thigh highs on a woman and her profile picture drew me in. Oh hell I am so glad I did. This 5 star 34-24-34 beauty throws an outstanding live sex show. Classy yet super sexual. xYour_Diamondx says she likes the finer things in life like roses, soft kisses, and never-ending love but in the same sentence she will tell you she loves a hard fuck and does not want a 20 second man. This is the type of  woman you could take to a fancy business party and then take her back to the hotel and fuck her all night long. Expect to drop a few bucks down to see her get super down and dirty. She is higher maintenance and does not like free chat freeloaders. Is she to much for you? Find her at IMLive just search for xYour_Diamondx and find out. You can't miss her.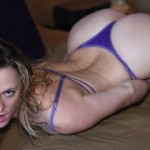 If you like your women with some curves and just a little bit of thickness in the ass then LoneStarAngel is for you. This adult cam babe from the Streamate network is into stockings, feet, anal penetration, and is a squirter. LoneStarAngel is an experienced but sexy 34 years old at a curvy 125 pounds. She is a ton of fun with a super inviting ass. Friendly and provocative in free party chat and a squirting load of fun in private. She says she loves to gag on cock and when you see her live sex show like I did you will be wishing it was your cock she was gagging on.
Search for LoneStarAngel at Streamate and have an awesome time. Hint: bring a rain coat.
Those are my favorite adult cam babes of the past week. If you have a favorite adult cam babe you want me to check out please contact me here. Please include the cam network she is on, her handle (or a link to her profile), and a few words describing what you like about her live sex shows. I will check her out and if I like her show I may just post about it here.