A cam girl that gets your dick hard is not all that hard to find. A busty ebony goddess with an amazing round "fuck me" ass, and an insatiable sex appetite like analbombom is a slightly harder challenge.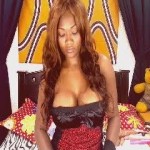 Last night after the Super Bowl I surfed on over to the IM Live Super Bowl party I told you about on Friday. I had a great time and stayed on the site camming with hot cam girls until 3:30AM. I was going to go to bed but per my usual routine I wandered on over to Streamate to see what was shaking. Deciding I wanted to have some fun with a bodacious ebony goddess I used streamates kick ass search function and lo and behold I stumbled upon analbombom. Let me tell you this bodacious 51-26-59 (yes those are her measurements) ebony cam girl is what I would consider premium breeding pussy. She has one slamming ass body and true to her name she loves to play with her perfect thick ass. You name it. Dildo, vibrators, beads. She will do it all. Just ask!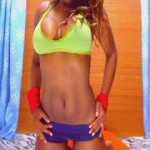 This is one of those cam girls that really wants you to give a little direction. Once you get her going she is hardcore. When her live sex show got started I forgot what time it was nor did I give a shit. She had me so turned on I thought I was going to explode. I was in awe watching her play with her sex toys and take direction like a good woman should. She just loves to show off the goods and was dying to please.
By the time the show was over this chocolate cam girl had me up until 5:30 AM. I shut down my computer 100% satisfied and spent. I am tired today but damn was that ever worth it.
If you love thick but fit ebony babes with big breasts and a perfect round ass you have just have to check out analbombom. Head on over to streamate and get freaky with this ebony goddess cam girl now.