Cam girls rarely if ever go by their real name. This is very easy to understand as the world does have some real nut jobs in it. The type of wackos that would stalk a cam girl to the ends of the earth. Because of those pathetic fucks we get entertained by cam girl screen names instead.
A lot of cam girl names are pretty generic. For example SheerAngel from LiveFemales.net is a real cutie but her name is pretty simple and straight forward. Your hump day Adult Cams treat of the day features three cam girls with some filthy and fun names that caught my attention. Lets take a look at a few of these hotties that grace adult cam networks across the web.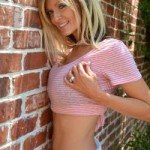 Jizz_On_Me from MFC through FreeCamsExposed is a crazy ass Texan cam girl. With a name like Jizz On Me what is not to love? She has huge titties and a hot snatch and ass. While she pounds her pussy with a big fat dildo during her live show she screams about how bad she wants to be jizzed on. I love this cam girl.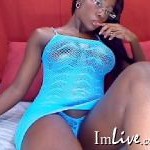 Streetblowjob from IM Live is a naughty ebony cam girl that you would not want to bring home to mother. She loves big cocks, hairy legs, and can make herself squirt 4 times if she is horny enough. Are you good enough to make her that horny? I love her live sex shows so much I am wondering what street I need to go on to get that blowjob!
TheCumCave from the Chaturbate adult cam network is an eye catching screen name. This adult cam room turns out to be a couple who just love to have sex on cam. The 19 year old cam girl is hot as hell and apparently has plenty of "cum caves" including her mouth, ass, and pussy. Of course the cam room is probably called "the cum cave" because this is where a lot of cumming goes on during live sex shows. Hell I like my way of thinking better though.
So what did we learn today. You can get a streetblowjob from jizz_on_me in thecumcave. Okay I will stop. If you have met any cam girls with some filthy absurd names send them over to me. I will check out the live sex shows to see if they live up to the name. If they do I may just post about them here.