SluttyEbony – MFC ebony cam slut
This is one Slutty ebony cam girl. I am not being a rude pig that is her cam handle. SluttyEbony from MFC plays the role well as a nasty little cam slut. She is new to MFC so I wanted to highlight this slutty ebony so you ebony lovers can catch her live sex shows and give her some of your "special" love.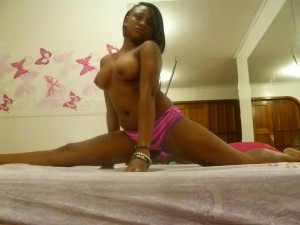 The stats on this Slutty Ebony from MFC
AGE: 20
Adult Cam Network: MFC
Ethnicity: Black
Sexual Orientation: Bisexual
Hair and Eyes: Black/Black
Body: Natural and Curvy
Breasts: Perfect shaped and natural
How is that pussy?: Shaved
FULL DETAILS
Now I don't know if SluttyEbony is really a slut walking the streets in Colombia but who fucking cares. When it comes to live sex shows she is a true fucking slut right down to a stripper pole. She acts it and plays it perfectly. No nice girl stuff here. When you go into private chat with SluttyEbony things get down and dirty real fucking fast.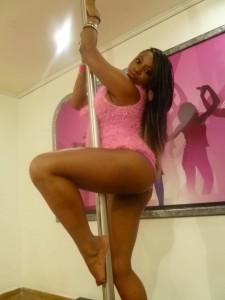 This all natural slut doesn't hesitate to show off her sturdy but curvy "fuck me as hard as you can" body. Her hot shaved pink pussy gets stuffed with various large toys and SluttyEbony is never one to ignore her tight ass. Yes this kinky ebony cam slut likes anal sex as well.
If last weeks ebony cam girl video primed your pump (ha) for some ebony cam action then check out SluttyEbony on MFC. She will quench your thirst for that chocolate milk in a hurry. Being new to the network she is still building her following and will do just about anything to gain some new fans. She doesn't have set cam schedule yet but you can find her online often. Take her private and push the limits. Slutty ebony delivers.